Dubai, United Arab Emirates
When: February 9, 2013, Registration: 1:00pm - Event: 2pm - 5:00pm
Where: Hult International Business School, Internet City - Dubai
Hult International Business School, Dubai Internet City, Dubai, United Arab Emirates
PROGRAM AGENDA
1:00pm-2:00pm: Registration, Refreshments & Networking
2:00 – 2:15: Introductions
2:15 – 2:45: The Practice of Information Architecture – by Katral-Nada Hassan, Director at In2 Consulting
2:45 – 3:30: Driving Business Conversion via Great UX – by Diego Homem, User Experience Architect at LBi
3:30 – 3: 45: Break
4:00 – 4:30: Creating Experiences that Work by Mazhar Mohad, User Experience Architect at LBi
4:30 – 5:00: Panel Discussion – 'Arabization' of content and the process that needs to be considered during IA, Design and Content Strategy phases. Panelists: Nada Hassan (IA); Humza Ijaz (Creative Director) and Anne Bleeker (Content & Communications Strategist).
5:00 – 5:15: Wrap up
Follow us on Twitter: @WIAD_Dubai -
Additional Speakers:
Anne Bleeker
Humza Ijaz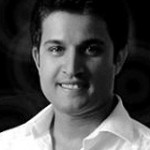 Mazhar Mohad
Diego Homem
Katral-Nada Hassan
Local Coordinator
Katral-Nada Hassan
Managing Partner of In2 Consulting - A Strategic Communications Consultancy


Katral-Nada Hassan is coordinating WIAD 2013 in Dubai.